News good plan LEGO revives a vintage legend!
LEGO is now part of popular culture with its productions that are as diverse as they are varied. Initially a building game, they can also be found in the cinema, in video games, etc. But their great achievement is that they manage to keep both the first-time fans and the newbies dreaming. And today we find a model that will plunge most veterans among you into nostalgia.
LEGOs are for adults too! And it is with this kind of typical model that the Danish firm continues to live the flame among its fans! So we find this LEGO model that happily goes under €100 with this great promotion from Amazon.
Buy the LEGO Pick-Up for €90 at Amazon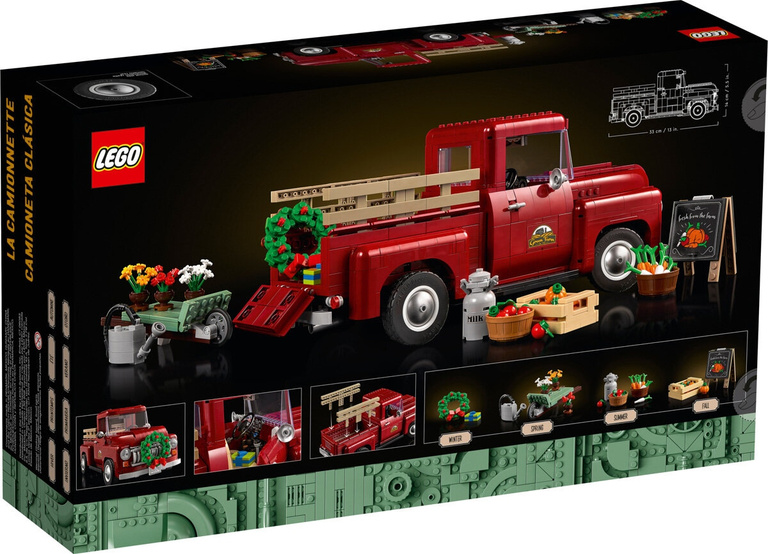 LEGO managed to climb the ladder of fame and success. The Danish company, a humble toy brand in the 80s and 90s, is now a paragon of entertainment in various sectors.
Movies, video games, toys, world-class licensing collaborations, we're clearly facing a leading brand that has its hands full. So between the LEGO Star Wars, Harry Potter, the special Avengers achievements or the constructs that faithfully reproduce the sets of Strangers Things, we can say that the brand hits a lot of points.
But what gives it all its wealth and strength is being able to speak to both the youngest and those who have grown up since. That is why there is a real challenge in conveying values ​​that LEGO has understood and translated into its performance.
And this Pick-Up model is the expression of this desire to talk to everyone. This building set is part of the "Adults welcome" collection ("Adults are welcome"). The sets in this series are more complex to build, more technical, but they explore different universes. And the result is impressive, such as with this Pick-Up that plunges you directly into the heart of the 50s!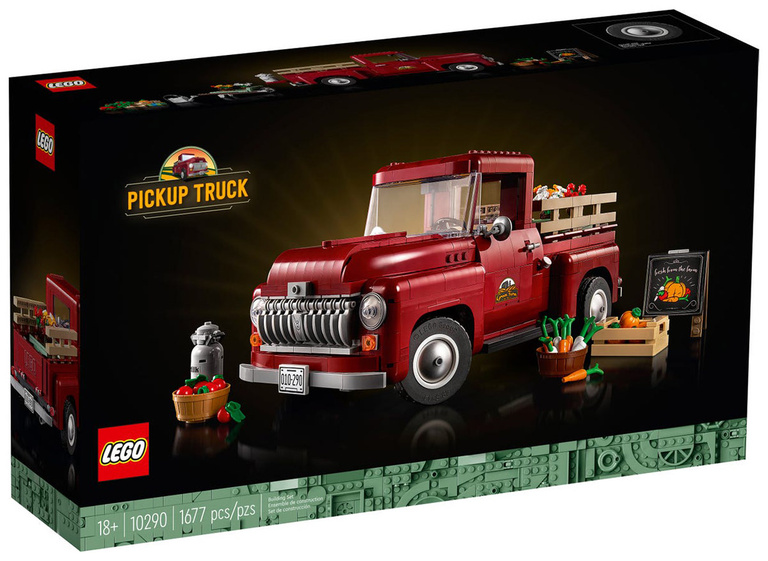 This Pick-up, which refers directly to what major car manufacturers such as GM and Ford did at the time, is reminiscent of the vehicles used by farmers, craftsmen, in short, all professionals.
But above all, this Pick-up takes you straight back to the 50s. Whether it's the color, the atmosphere that it emanates or even the shapes of the vehicle. From its ventilation grille to its reinforcement beams, this pickup exudes from its lines the design of the vehicles of the time.
The vintage seen by LEGO with his Pickup
Especially this Pickup model is presented as an agricultural vehicle used to deliver the production of a farm. Vegetables, fruits and flowers are thus part of the decorum that enhances the rural dimension of this set.
This LEGO is 33 cm long, 14 cm high and 14 cm and consists of 1677 parts. And its construction allows you to concentrate and thus ignore everything around you. A real one-way ticket to the land of tranquility.
Buy the LEGO Pick-Up for €90 at Amazon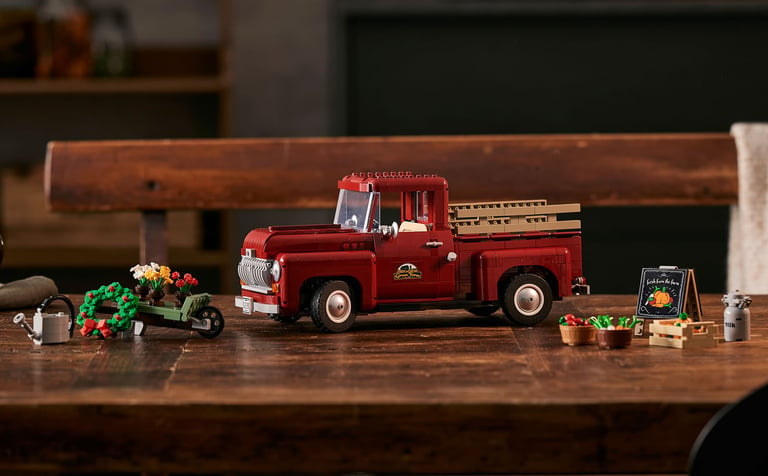 ---
This page contains affiliate links to some of the products that JV has selected for you. Every purchase you make by clicking on one of these links will not cost you more, but the e-merchant pays us a commission.
More information user manual†