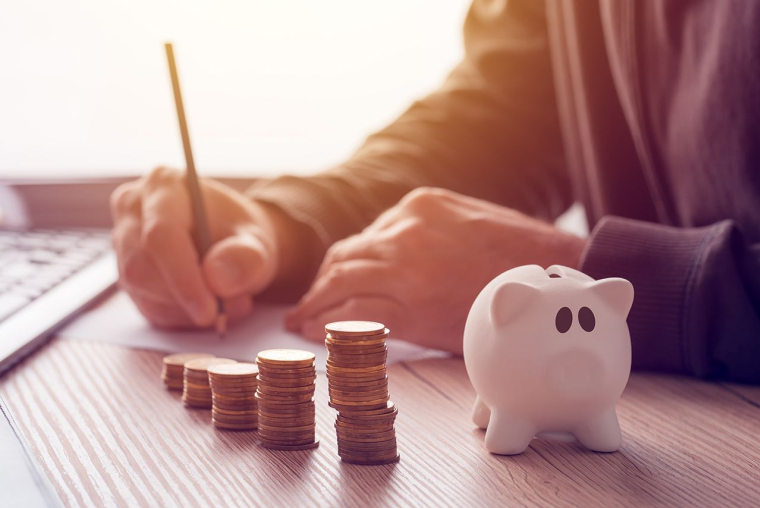 (Photo credits: Adobe Stock – )
The Livret A booklet, which saw its rate double on August 1, 2022, set a record collection this summer. Private individuals flocked to this now more attractive investment with 2.6 billion euros invested in this medium in July. On the side of the euro life insurance funds, whose performance has been declining for more than 20 years, there is more of an outflow. Which investment would you prefer to set aside your precautionary savings? Our comparison between two media with which you build an emergency fund.

An increasingly similar return for the 2 investments

The Livret A booklet, whose interest rate was set at 1% until July last year, doubled to 2% on August 1, 2022. The government wanted to significantly increase the return on this star investment in regulated savings during this inflationary period.
This very significant increase naturally makes savers question the relevance of keeping their savings in the euro life insurance fund. It should be remembered that the return on the euro fund in 2020 averaged 1.30%, as in 2021. But be aware, the annual performance of the euro fund is variable and cannot be known in advance. However, there are two arguments in favor of increasing life insurance rates. First, government bond yields rose. For example, the yield on the French 10-year Obligation Assimilable du Trésor (OAT) on June 16, 2022 was 2.35%. at the same time in 2021. However, the Euro life insurance fund invests mainly in bonds and the rise in the bond market will necessarily have a positive effect on returns.
In addition, the sharp rise in the savings account A interest could lead to insurers increasing the return of the euro fund, so that the savings account A does not overshadow this. For this, insurers can dive into the profit-sharing provision. You should know that the insurer invests the capital you invest in the Euro Fund, both in government bonds and in a slightly more dynamic pocket, which allows it to improve the performance of the Euro Fund, without necessarily impacting the return of the annual euro fund. After all, the insurer is not obliged to pay out all profit-sharing. It can allocate part to the "provision for profit sharing", a provision that it must pay out to policyholders within a maximum period of 8 years. There is therefore a good chance that the commissions will be partly distributed this year to compete with the Livret A.
It should also be remembered that the performance of the Euro Fund presented annually is an average. This percentage varies depending on the fund and there are very strong differences, especially with regard to the different types of Euro funds.
Also read:

These regulated savings accounts that will increase on August 1


Consider tax breaks

However, the rate served is not the only parameter to be taken into account. After all, taxation of the investment remains a fundamental issue. Book A not only has an interest rate of 2%, but also allows you to enjoy a total tax exemption (tax on capital gains and social security contributions).
On the other hand, income from life insurance is taxed at 30% flat tax. However, after 8 years of contract, there is an annual allowance of EUR 4,600 for a single person and EUR 9,200 for a couple. In addition, provided that the outstanding balance on all contracts does not exceed 150,000 euros for a single person and 300,000 euros for a couple, after 8 years of ownership, the income tax (excluding deductions for sure) is only 24.7%, ie 7.5% + flat-rate levy on discharge and 17.2% social levies).
The livret A thus has a far from negligible tax advantage over the euro fund of life insurance. But after 8 years in custody, you can still withdraw tax-free from your emergency fund with the annual deduction, provided you don't exceed the ceiling, which won't always be the case.
Please consider the availability of funds

Finally, when choosing the envelope for your precautionary savings, it is also advisable to take into account the availability of funds.
After all, precautionary savings should make it possible to arrange all your unforeseen and urgent expenses. That is why it is also called an emergency fund. It is therefore necessary to be able to release these resources quickly.
The livret A is ideal for this because the amounts can be transferred directly to your current account. On the other hand, the delay can be variable to make a redemption on your life insurance euro fund. For example, most contracts offered by online players provide for a transfer of funds in a few days, while the contracts of traditional banks provide for a transfer of funds in one or more weeks. So keep this in mind when choosing the envelope on which you will build an emergency fund.
As for the ceiling, unlimited on the Euro fund and 22,950 euros for the livret A (and 12,000 euros for the LDDS which reflects the same rate, ie a total of 34,950 euros placed at 2% risk-free), it should not take too much into account in your choice of medium, because the specificity of precautionary savings is the ability to pay unforeseen bills and deal with emergencies. Everything else should be invested in the financial markets through different assets that should be chosen based on your investor profile.