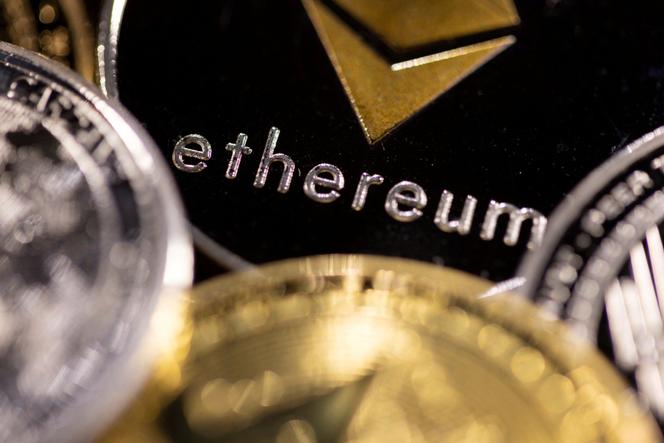 Less than two months after one or more hackers managed to steal nearly $320 million in cryptocurrencies, another platform of this decentralized economy suffered a spectacular theftof which the amount at the current price is more than 600 million dollars (543 million euros) this time.
Tuesday, 29th of March, the Ronin network announced in a press release that security flaws had allowed attackers to conduct unauthorized transactions to transfer very large amounts of money: 173,600 ethers (ETH) and more than 25 million USDC (a cryptocurrency whose price is modeled after the US dollar and less prone to sudden surges and falls).
The Ronin network is a cryptocurrency system on which the very popular video game is based. Axie Infinitywhere you can earn money. The theft that came to light on Tuesday, March 29, concerns the "bridge" ("bridge" in English) from Ronin, a tool that allows conversions from one cryptocurrency to another.
According to Ronin's press release, an attacker has managed to trap the transaction validation system, which theoretically prevents fraudulent transfers of cryptocurrencies. The person behind this hack managed to compromise the private keys used by Ronin and Sky Mavies, the parent company ofAxie Infinityto validate large transactions and thus steal large amounts of cryptocurrency.
The hack took place on March 23, but was not discovered until the following week, after a user contacted Ronin to explain that he could not withdraw money in ether on the network. In his press release, Ronin explains that it is in talks with Sky Mavies investors to ensure that users can get back the money stolen from them.
A Critical Cryptocurrency Sector
Bridges are a very important and sensitive element of the cryptocurrency ecosystem: funds are deposited there to be exchanged for other cryptocurrencies, but the initial amounts used remain guaranteed. If the latter disappears, the exchanged cryptocurrencies may lose their value. On February 2, the Wormhole Bridge was hit by a hack that allowed one or more attackers to conduct fraudulent transactions and steal nearly $320 million in cryptocurrencies. One of Wormhole's leading investors at the time had then lifted the platform so as not to endanger the converted funds.
The heist suffered by Ronin is one of the largest in the history of cryptocurrencies, such as the one that saw the loss of crypto in 2021. $600 million to Poly Network, a decentralized financing platform. In front of the company Elliptic, specialized in the analysis of the cryptocurrency market, this theft remains the most significant to this day: if the money stolen from Ronin today is close to $615 million, their value was $540 million at the time of the hack, on March 23.
In another case, on February 8, US authorities announced the arrest of two people suspected of money laundering stolen from the Bitfinex platform in 2016. At the time, nearly 120,000 bitcoins — worth about $72 million — had been stolen. Today, their virtual value is approaching $5.6 billion, or about $5 billion.