A West Ham supporter took the field towards the end of the game and ended a play when his side attacked Lyon (1-1) in the quarter-finals of the Europa League first leg on Thursday.
West Ham did well against Lyon (1-1) on Thursday by taking a draw in the quarter-final first leg of the Europa League. However, the club had to deal with some opposing elements, such as the elimination of his left wing Aaron Cresswell just before half-time. He was also not helped by the behavior of some of his supporters who took to the field during the match. One of the two also picked his moment particularly badly as he ran onto the lawn in the 86th minute as his team built one of its rare offensives in the second half.
Supporter booed and held accountable by the public
The meeting referee had no choice but to interrupt the match to allow for his evacuation. That ended the Hammers' attack and one of their last chances to win the game. His gesture was widely whistled by the rest of the Olympic Stadium in London.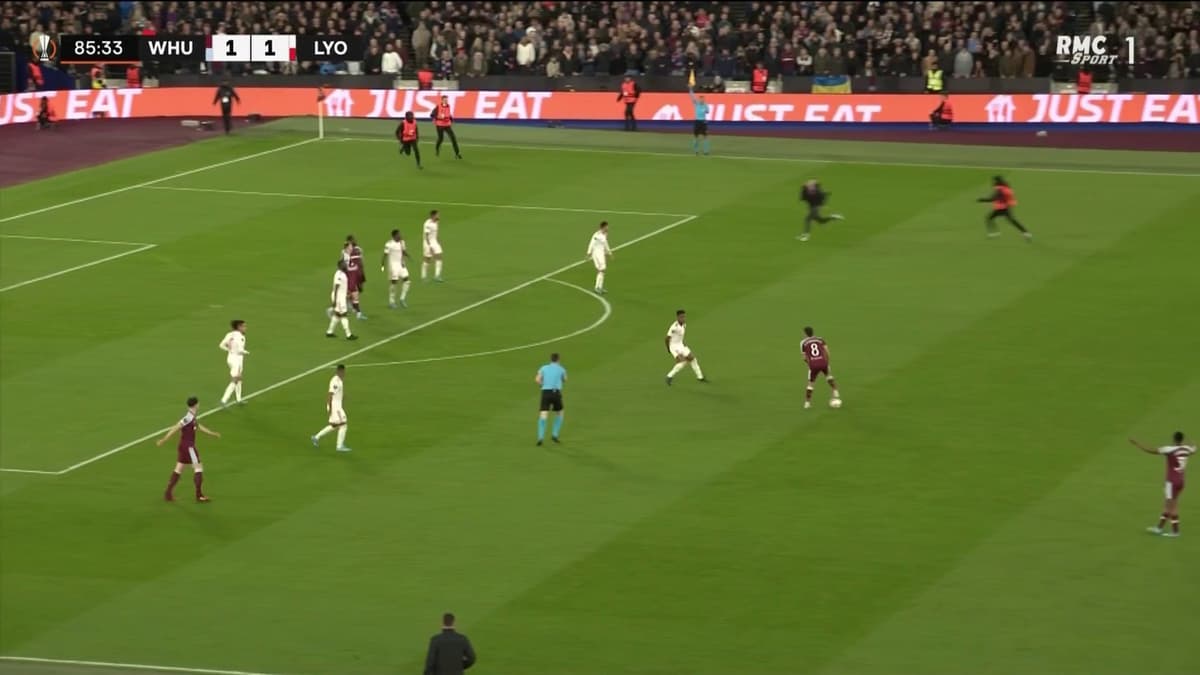 >> Subscribe to RMC Sport offers to watch the Europa League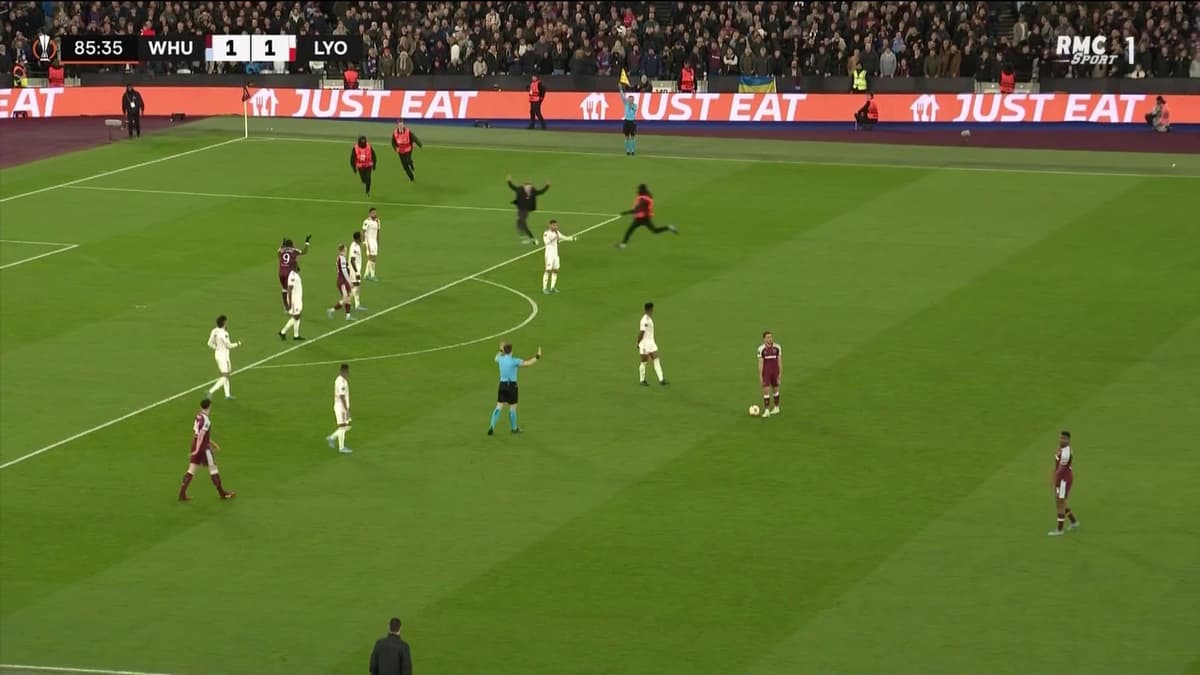 Several supporters even physically attacked the troublemaker by trying to hit him and throw projectiles at him as the stewards evacuated him. Even West Ham striker Mikhail Antonio walked up to him to express his anger. David Moyes did not return from the bench either. He also denounced this gesture at the end of the match.
"We were in the counter-attack with a chance to score", Moyes sighs
"I was stunned," said the Scottish manager after the game. "It's a very good football club that does so many good things. A counterattack with a chance to score."
Outnumbered, his side opened the scoring just after half-time thanks to Jarrod Bowen (52nd) who took advantage of a succession of mistakes from the Lyon defence. Tanguy Ndombele (66th) equalized moments later for the Lyonnais who will try to qualify for the next round in a week at the Groupama Stadium.