Game news A Plague Tale Requiem: The long-awaited game warns players!
In a few days, players will finally be able to play A Plague Tale: Requiem! It is for this reason that the studio is warning players for several reasons.
Beware of spoilers!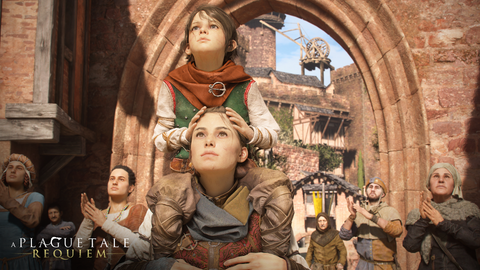 From October 18, players can finally make hands A Plague Tale: Requiem. Indeed, the continuation of the adventures of Amicia and Hugo comes to life on PC, PlayStation 5 and Xbox Series X | S, and as of this date, everything will be accessible on Xbox Game Pass as well. It's also for this primary reason that Asobo Studio and Focus Entertainment are taking to Twitter to warn players about the risk of spoilers.
The release of A Plague Tale: Requiem is near! And we hope you are all as excited as we are. For this reason, we kindly ask you not to ruin the game so that everyone can enjoy the full story of Requiem. Of course you can talk about that! We read you constantly, we love to see you talk about the universe of A Plague Tale and we really appreciate being able to communicate with you. The community is important to us and that's why we want you to respect everyone and let each other experience the game in its entirety.
To make sure they don't run into spoilers, the game developers advise fans to hide various keywords such as "A Plague Tale", "Plague Tale", "Amicia", "Hugo".
Don't start the game before the Day One patch!
The team behind A Plague Tale: Requiem doesn't stop there and decides to give fans a second piece of advice. This time, she recommends not launching the game before the release of the Day One patch which, as the name suggests, should land on the day of the game's launch.
Moreover, if some of you receive a boxed version of the game before the release date, we strongly recommend that you wait for our day one patch to discover the game in better conditions!
It remains only to hope for the little connections that this first patch will not be too greedy.
As a reminder, A Plague Tale: Requiem is expected to release October 18, 2022 on PC, PlayStation 5, and Xbox Series X|S. It will later be released as a Cloud version on Nintendo Switch.
---