Game news Super Mario 64: A Great Official Guide From 1996 Resurfaces, Nintendo Responds
Super Mario 64 is one of those legendary games that will probably be talked about for years to come. Proof is that 26 years after its release, the title is back in the news through an official guidebook worth checking out. Yeah, other than that… Nintendo isn't really of that opinion.
3D, everywhere, even in magazines
Yes Super Mario 64 was also praised in his time, it is for many reasons, including the revolutionary exploitation of 3D. Quite clearly, and even today, Miyamoto's game is one of the founding fathers with which the Nintendo 64 has really taken off: we could talk about it for hours, but in reality, it's the official guide to the game we're particularly interested in today.
Because yes, a somewhat special companion book was released this year 1996 only in Japan. It wasn't released anywhere else and the only way to currently get it is by spending exorbitant amounts through digital resellers: it must be said that the object is surprising, as each page represents a level of Super Mario 64reconstructed into a 3D model photographed directly by Nintendo. A way of explaining exactly how to conquer each level, while revealing each of the secrets lurking there with new visuals.
Nintendo strikes back
Not long ago, all scans of this ultra-rare magazine were therefore shared on the web by an internet user. A very nice discovery, except for Nintendo who didn't see it that way and who very recently insisted on removing all files. Cause ? Copyright, something the manufacturer has often accustomed us to attacking anyone who dared to share his works in their entirety on the Internet.
The uploader of the images, Comfort Food Video Games, spoke to Kotakuunder pressure from the Japanese manufacturer to remove the files from the archive.org platform.
Unfortunately, archive.org sent me their usual email saying that Nintendo of America had challenged the copyright of the scan and that it had been removed. Frankly, I'd like to dispute the legitimacy of all this and how Nintendo of America would have anything to do with a 1995 Japanese Nintendo licensed Gem Books guide… but I can't really fight Nintendo's legal team from here. It's incredibly disappointing.

While I fully understand intellectual property and copyright protection, I didn't think I'd hurt anyone's feelings by scanning and downloading a 27-year-old guidebook that's completely gone. Frankly, I think this helps Nintendo while only hurting the people who sell this guide for hundreds of dollars. All I wanted to do was spread my love for this great guide, and to a greater extent, my love for the company.

I'm still new to video game preservation, but I can't think of anything more depressing than how a group of hardworking people who spend their free time and money carefully archiving and preserving history don't get help from big companies like Nintendo. In fact, they actively hinder the cause.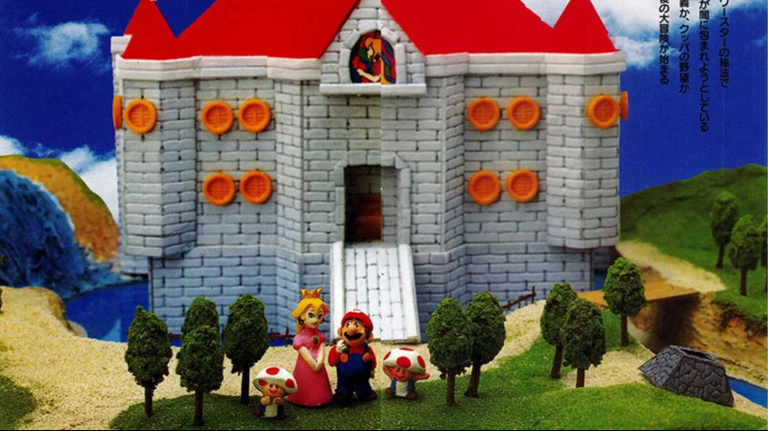 ---

Through Max_DodgerJournalist jeuxvideo.com
P.MTwitter