There is a lot daily debates that have lasted way too long: what's better between unsalted butter and salted butter? Do we say the or the Wi-Fi? Would you rather buy an iPhone or an Android phone? These questions obviously have no place and are merely the sign of an uninteresting conversation, but we will try to answer the last question. In fact, we're going to talk about the REAL differences between the two systems so that we don't have to say "we've been talking about Android for a long time" with every so-called revolutionary release from Apple.
1. Apple Pay, how it's so good
One of the best technologies from Apple is Apple Pay and Apple Wallet. Samsung has developed a similar application, but unfortunately not quite as advanced: some payment cards are not compatible, who knows why, and you cannot add a meal card. Google has also developed a similar application called Google Pay, but there are still security flaws that make people reluctant to share their payment information with the big bad Google.
2. Very uneven materials
When you buy an iPhone, you know you're paying a blind price for something that could break if dropped from an 80cm high bag BUT rest assured that the materials are strictly controlled by Apple and the risk of it being breaks is very small. On Android, there are as many brands as there are stars in the sky and they are not all created equal.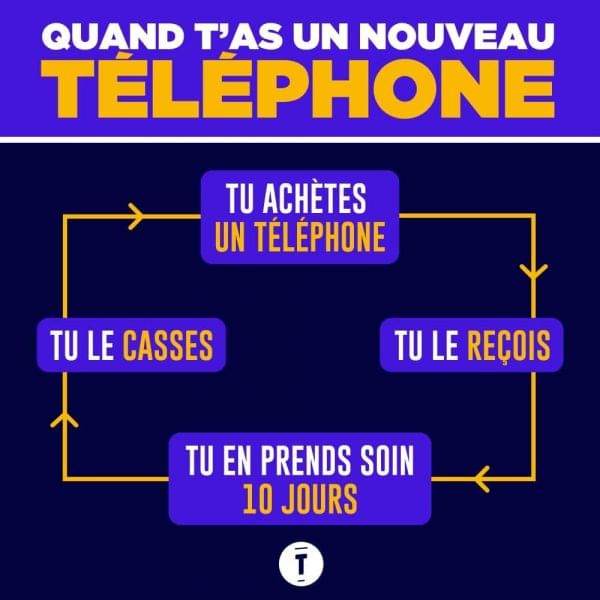 3. The Abused Price of Chargers
Even if you can find 2 bullet chargers at Action, Claire's and even the butcher, using unofficial chargers to charge your phone is strongly discouraged as the voltage is not checked (I say words arbitrarily but in fact it is dangerous). For a complete Apple charger (cable + power adapter) you have to pay 50€. It hurts. At their competitor Samsung you will find them on the site between €15 and €30; good point for android.
4. Security, not really a priority
Android users have always appreciated this more open operating system: it allows downloading applications to change internal settings such as the keyboard, ringtones and many others. The problem is that these applications are not safe: by installing a keyboard from an unknown application you can be robbed of all the information you type on this keyboard, a bit boring when it comes to banking information. The head of the Android development team himself said: "We cannot guarantee that Android is designed to be safe".
5. The OS update that locks your phone
After a few years, Apple phones can no longer support new iOS updates and therefore it is impossible to install them. On Android, you can continue to download updates, but the phone, which struggles to support these new features, is gradually losing its capabilities.
On average, an iPhone will last longer than an Android phone in the same price range as Samsung, but we're not sure since Apple addicts throw their iPhones away as soon as a new one goes on sale (and the more they throw it away in the yellow bin) .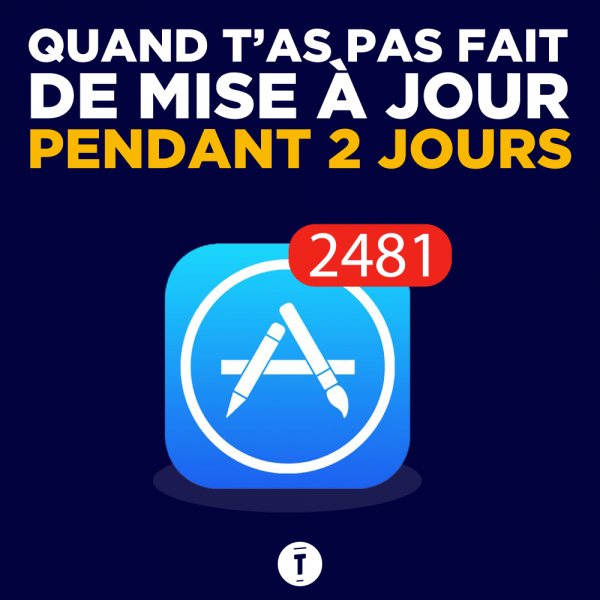 6. Message calling on Messenger
Apple is often ahead of other phone brands, but there's one thing iPhone users have always envied: Messenger bubbles. On Android, you can exit the Messenger application by holding a chat bubble in a corner of the screen to respond by doing something else. Don't envy iPhone fans.
7. Airdrop, the iPhone Revolution
Sending each other photos or songs via bluetooth was a things from the 2000s and iPhone users will find this touch of nostalgia with the awesome AirDrop. The idea is to be able to send anything and everything between Apple users and there is nothing quite so perfect for Android yet.
8. Communication failures due to messages between Apple and Android
Since Apple introduced iMessages, communication between iPhone and Android has been tense. The quality of the photos is disgusting, you can't send voice messages or comments and sending a video is a constant struggle. In general, Android users have given up on the messaging app.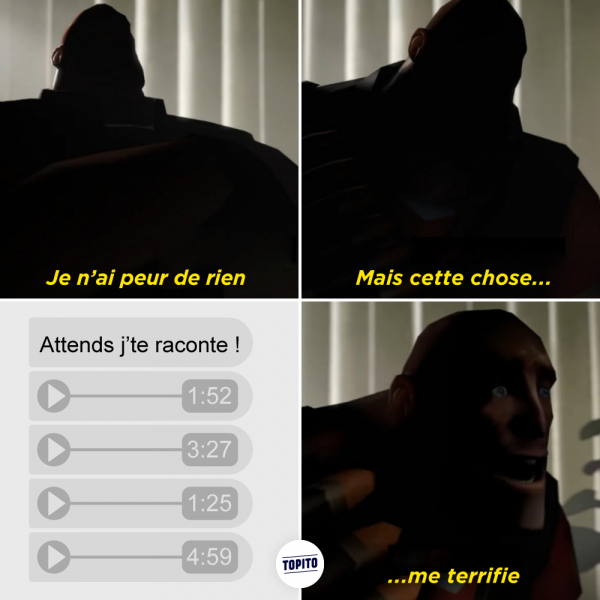 9. The ability to add an SD card
Apart from the latest models, Android phones have the advantage of being able to accommodate a beautiful SD card. It costs much less than a Cloud, you recover it without losing your data if your phone falls in the toilet and it saves you crying because you have no more gigabytes available.
10. Pictures that move, wow so good
What could be better than Apple's Live Photos? Many things in fact, it's really useless this thing.