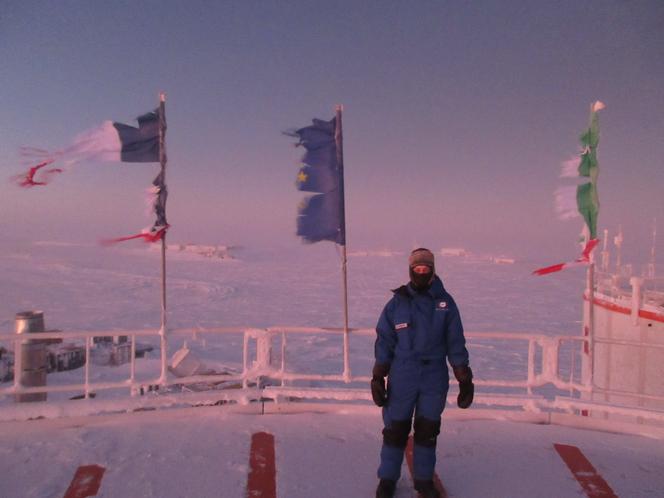 Recognized worldwide for its contribution to polar research, France knows: "A dramatic booth for twenty years"summarizes Olivier Poivre d'Arvor, the ambassador in charge of the poles and maritime affairs, who oversaw the France's polar strategy for 2030† made public on Tuesday, April 5. Although it ranks sixth in the world for its scientific publications in this field, its facilities in the Arctic and Antarctica are at the end of their life, and the insufficient staff at the Paul-Emile Victor Institute (IPEV), which manages all logistics , is well known.
Several parliamentary works underlined this again in 2021. The brand new director of the institute, Yan Ropert-Coudert, also welcomes "the relief" represented by the roadmap unveiled on Tuesday. "A research station like Concordia, which is in a hostile environment in Antarctica, dies if you stop it, you can't restart it, said the scientist, delighted with "ohfinally get the resources to renovate it".
Indeed, the State has announced its intention to spend 15 million euros on the rehabilitation of this Franco-Italian scientific base, operational since 1997, built in the white continent, as well as 60 to 66 million euros for that of Dumont d'Urville, opened in 1956 on the coast, in the country of Adélie. At the same time, polar research needs to be redeployed to the far north, in particular the establishment of a logistics office in Nuuk in Greenland, which has experienced repeated extreme melts lately. As Mr Poivre d'Arvor points out:
"Greenland has become the balcony of the disaster, we are going to develop a new station there and research programmes, also in the humanities with the local population. †
"300 to 800 million euros"
The scientists who attended Tuesday morning insisted on the importance of their presence in the Arctic and Antarctica, this "planet thermostats" where sea level rise takes place, an essential part of CO capture2 in the ocean, species migrations, rising temperatures. "This is the first time a country has presented a global strategic vision focused on the two poles and accompanied by financial commitments programmed to 2030", the diplomat supports. This could achieve '300 to 800 million euros in the next eight years'he tells the Worldbut a large part of the trade-offs still have to be made.
You still have 64.66% of this article to read. The following is for subscribers only.