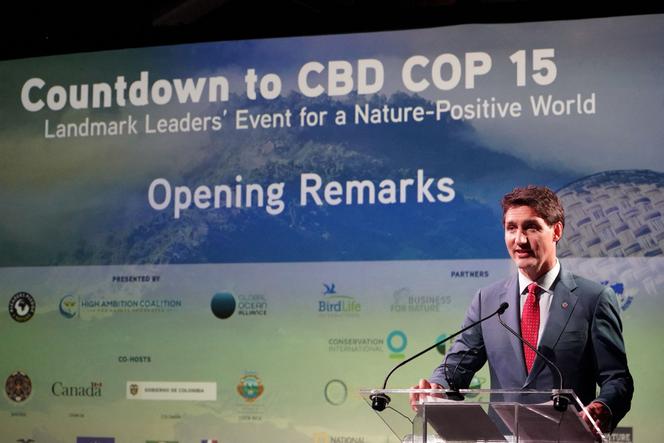 This is one of the most decisive gatherings of this decade for the protection of the environment and the survival of humanity, and it risks taking place without a head of state present. Two months before the opening of COP15 on biodiversity in Canada, China, which is chairing this world conference, has officially invited only the ministers responsible for the subject and the heads of NGOs to participate in the discussions. " high level ", according to an official document published on September 14.
"Given current plans, we may not have heads of state or government"acknowledged Elizabeth Maruma Mrema, the Executive Secretary of the United Nations Convention on Biological Diversity (CBD), interviewed by the news site Climate Home News early October. In France, the Minister for Ecological Transition, Christophe Béchu, has confirmed that he will travel to Montreal, where COP15 will take place from December 7 to 19. "By sending invitations only to ministers, the presidency has decided to make this COP less important than it should be, responded Oscar Soria, the campaign manager of the NGO Avaaz. Top-level politicians need to show the world that they care about ecological collapse. »
The challenge of COP15 is immeasurable: it is about establishing a new global framework to end biodiversity erosion by 2030. None of the targets of the previous global agreement, concluded in Japan in 2010, have only been achieved, and the destruction of nature is accelerating. Deforestation is at an all-time high, vertebrate populations have declined by at least 68% since 1970, and 40% of the land has been degraded. Keeping ecosystems in good condition is nevertheless essential for food, agriculture, human health and even to combat global warming.
Tense diplomatic relations
In front of COP27 for climate, scheduled for early November, more than 90 heads of state should make the trip to Sharm El-Sheikh in Egypt. As more and more scientists and some political leaders call for the two crises of climate and biodiversity to be tackled jointly and with equal urgency, the potential absence of heads of state in Montreal raises concerns that COP15 – to be held at the same time as the World Cup in Qatar – does not lead to the hoped-for mobilization.
Originally scheduled for China in late 2020, this event has been postponed several times due to Covid-19. In late June, while Beijing was still grappling with the pandemic, the CBD announced it would finally take place in Montreal, where it is headquartered. However, diplomatic relations between China and Canada, now the two co-pilots of this meeting, have been particularly tense for several years.
You still have 55.87% of this article to read. The following is for subscribers only.