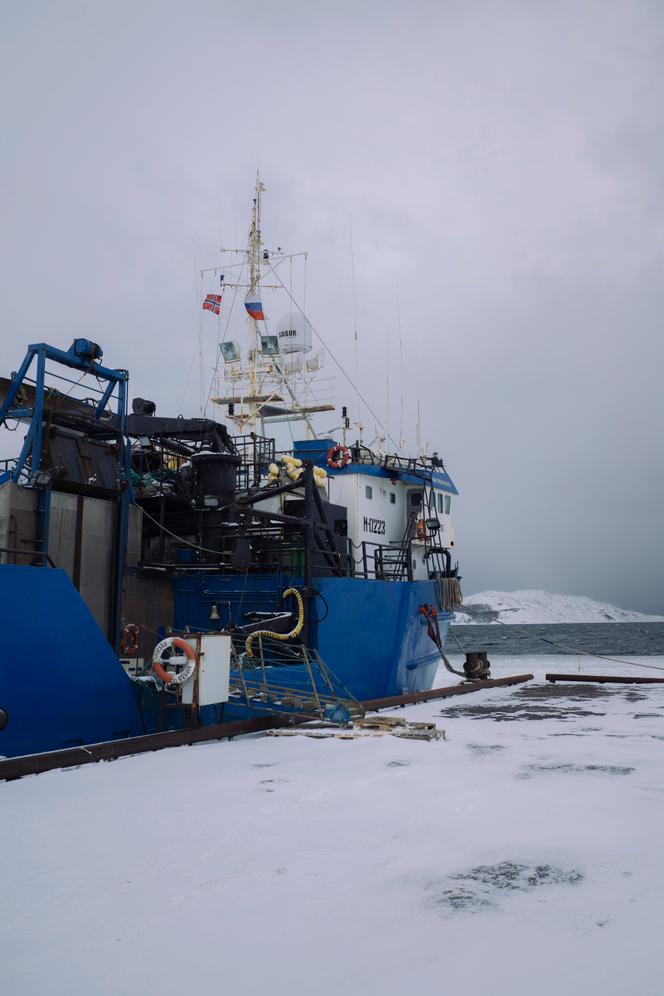 Until now, Norway, which is not part of the European Union (EU), had joined all sanctions adopted by Brussels against Russia. But the closure of ports to Russian boats, proposed by European Commission President Ursula von der Leyen, on Tuesday, April 5, in response to the massacre of civilians blamed on the Russian military in Ukraine, has raised concerns in the Scandinavian country. kingdom, where such a measure could have serious implications for fisheries and security in the Arctic Ocean.
During a speech to the Norwegian parliament on March 30, Ukrainian President Volodymyr Zelensky had already asked MPs to ban Russian ships from entering Norwegian ports. The request was immediately rejected by Labor Prime Minister Jonas Gahr Store, who recalled that his country had… "a long coast and far-reaching cooperation [avec la Russie] in the fishing industry in the north".
However, Norway fears that by closing its ports to Russian ships, it is endangering a cooperation that has existed for more than 50 years. This has made it possible not only to manage the world's largest cod stock in the Barents Sea, but also to maintain good relations with Moscow, despite tensions in other areas. Nevertheless, after the determination initially shown, the images of Boutcha prompted the Ministry of Fisheries to clarify that it is now ready to implement the new sanctions if the EU so decides, and that it would examine the adjustments to be made.
Joint stock management
Under agreements between the two countries, Russian fishermen have the right to unload their catch in Norway. In 2021 they supplied 100,000 tons of fish, worth 1.3 billion kroner (140 million euros). A fifth was for the local industry. For the Russians, selling their catch in Norway has several advantages: there prices are higher, customs duties are lower and they do not have to submit to veterinary checks. If Norwegian ports forbid them to enter, just as many fish will not enter the Scandinavian country.
But what Norwegians fear most is the potential freeze in relations with Moscow, which could cause and question the joint management of the shared fish stocks in the Barents and Norwegian Seas. Since 1976, the Russian-Norwegian Joint Fisheries Commission has been determining and dividing catch quotas for cod, haddock, capelin and Greenland halibut between the two countries each year.
You still have 50.69% of this article to read. The following is for subscribers only.