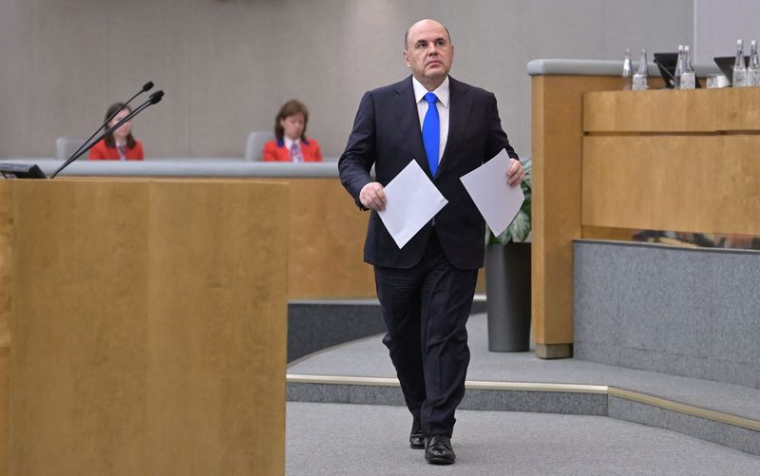 RUSSIA SEEN WORST SITUATION IN 30 YEARS, SAYS RUSSIAN PM
(Reuters) – Russia faces its most difficult situation in 30 years due to unprecedented sanctions imposed by Western countries, but the attempt to isolate the country from the global economy will fail, the Russian prime minister said Thursday.
Since the invasion of Ukraine by Russian forces on February 24, the West has imposed several packages of economic sanctions to force Moscow to end its offensive and withdraw its troops.
Russia describes its intervention as a "special military operation" and affirms that it does not wish to occupy Ukrainian territory, but to destroy its neighbor's military capabilities and neutralize what Moscow considers dangerous nationalists.
"The current situation can undoubtedly be called the most difficult for Russia in three decades," Mikhail Michoustin told the State Duma.
"Such sanctions were never used, even in the darkest moments of the 'Cold War'," he added.
Western sanctions have already cut Russia off from the international financial system and denied major Russian banks access to the SWIFT interbank system.
Brokers also started refusing deliveries of Russian oil, increasing pressure on Moscow.
Before the sanctions of western countries expired, Russia planned to achieve a budget surplus of 1,300 billion rubles this year, the equivalent of 1% of its GDP.
But Mikhaïl Michoustine warned that all this surplus this year would finally be spent on state aid.
The Russian government has already pledged more than 1,000 billion rubles to support businesses and ensure payment of social aid.
In retaliation for Western sanctions, Moscow has introduced capital controls to prevent foreign companies from selling as much of their assets in Russia as possible if they decide to leave the country.
"If you have to leave, production has to keep going because it creates jobs. Our fellow citizens work there," said Mikhail Michoustin, as Moscow considered nationalizing the assets of Western companies that decided to leave the country.
(Reuters report, French version Matthieu Protard)