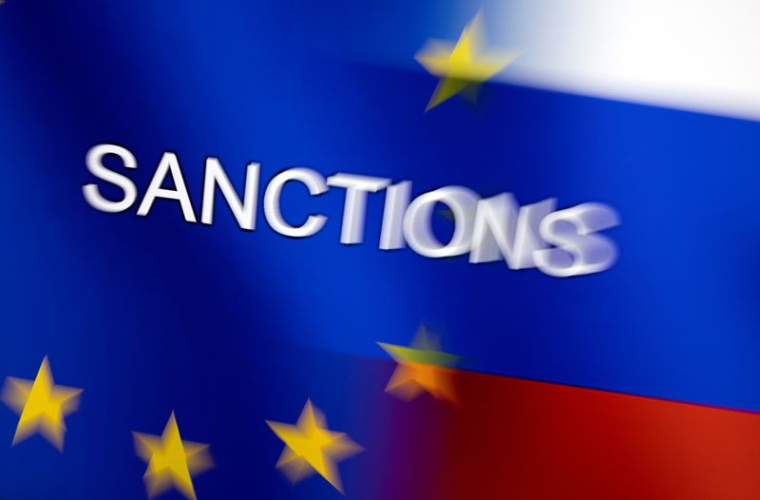 THE EUROPEAN COMMISSION WILL PROPOSE NEW PENALTIES FOR SEVERAL BILLION EUROS AGAINST RUSSIA
BRUSSELS (Reuters) – The European Commission will propose to the Twenty-seven a massive package of additional sanctions against Russia, including embargoes on imports of coal, rubber and also caviar, at an estimated cost of around €9 billion a year. , we learned from a European source on Tuesday.
The European executive will also propose a ban on the export to Russia of semiconductors, advanced machine tools and other equipment, especially intended for the extraction of liquefied natural gas (LNG), exchanges amounting to approximately EUR 10 billion annually, these source added.
This new set of sanctions will target different sectors and not just the energy sector, European Commission Vice-President Valdis Dombrovskis confirmed at the Ecofin closing press conference in Luxembourg on Tuesday.
"It is a broader sanctions package that will cover other sectors, with sanctions against people, trade sanctions, sanctions in the transport sector, but also sanctions on energy, especially coal," he explained.
More specifically, according to the European source, in this new wave of total sanctions, Russian trucks and ships will also be banned from entering European territory, but exceptions will be made for energy products, food and medicines.
The banking sector will also be targeted, with a ban on all transactions with VTB, the second largest bank in Russia, as well as three other Russian banks already banned from the SWIFT interbank messaging system, the network that secures banking transactions around the world. .
According to the same source, dozens of people – including oligarchs and military and political leaders – should also be added to the European "blacklist" of asset freeze targets and restrictions on access to European territory.
To date, 877 individuals and 62 entities are on this list, including Russian President Vladimir Putin, Russian Foreign Minister Sergei Lavrov, parliamentarians or oligarchs, such as Roman Abramovich, is listed on the Commission's European website.
Representatives of the Twenty-seven will meet in Brussels on Wednesday to impose a series of additional sanctions against Russia, the fifth since the invasion of Ukraine began on February 24.
(Report Francesco Guarascio, French version Myriam Rivet, edited by Sophie Louet)