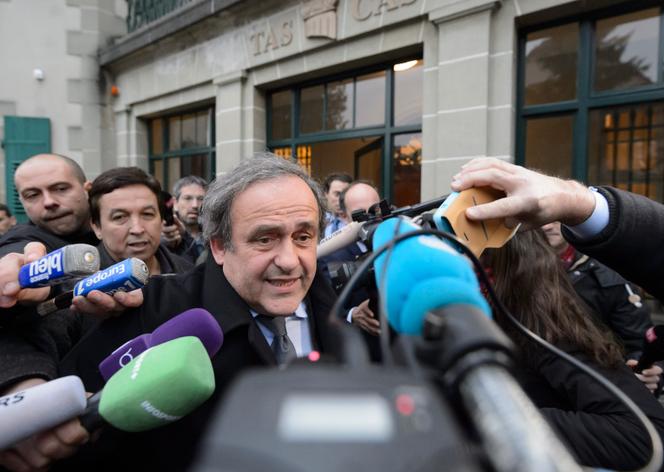 The latent conflict between former Union of European Football Associations (UEFA) president Michel Platini and International Football Federation (FIFA) boss Gianni Infantino has reached a point of no return.
On Tuesday, April 5, Mr Platini said in a press release that he had filed a criminal complaint with the Paris prosecutor's office on November 17, 2021, against Mr Infantino for "active influence". When asked, the Prosecutor confirmed the filing of this complaint.
This announcement comes as the Swiss Federal Criminal Court (TPF) in Bellinzona has to schedule the dates of the trial against Mr. Platini on "suspicions of fraud, or participation in breach of trust, and even more as an alternative to participating in dishonest management." , in quality of accomplice, as well as forgery in the titles".
The former number 10 of the Blues is due to appear before the TPF in the coming months in the case of the alleged wrongful payment of 2 million Swiss francs (1.9 million euros) made to him in February 2011 by former FIFA boss Sepp Blatter .
The latter is to be tried himself for "suspected fraud, or breach of trust, even more alternative dishonest management and forgery of titles".
By filing a complaint against Mr Infantino, who was its UEFA general secretary for six years (2009-2015), Mr Platini aims to ignite a media counterfire on the political field.
He also wants to shed light on the conditions under which the Public Prosecutor of the Swiss Confederation (MPC) was aware of the existence of this payment before initiating criminal proceedings against Mr Blatter on September 25, 2015.
Mr Platini suspects that Mr Infantino played an active role in his downfall
The Swiss judicial inquiry had then sunk the Frenchman's political ambitions, suspended by FIFA's ethics committee and forced to lose in the race to succeed Mr Blatter. In the end, it was Mr Infantino who was elected FIFA president in February 2016.
Mr Platini suspects that his ex-number 2 played an active role in his fall. Especially since Mr Infantino has been the subject of criminal proceedings in Switzerland since July 2020 due to three secret meetings (without supporting minutes), in 2016 and 2017, with former Swiss Attorney General Michael Lauber, then charged with investigations related to Fifa .
The Frenchman is particularly interested in another meeting, organized on July 8, 2015. This interview in 2020 intrigued the reporters of the Swiss Public Prosecutor's Supervisory Authority (AS-MPC): it took place between Michael Lauber, his spokesman André Marty and Rinaldo Arnold , childhood friend of Mr. Infantino and chief prosecutor of Haut-Wallis.
You still have 52.58% of this article to read. The following is for subscribers only.