News good deal PS5 and PC SSD: Amazon is losing memory and forgetting the real prices with its Spring Flash sale!
From April 1 to 13, Amazon will launch a new commercial operation with the sober title "Spring Flash Sales", where there are masses of promotional items. It's very simple, it covers all kinds of products, from jeans to 4K TVs to gamer headsets or here NVMe SSDs for PC and PS5, of which we have selected the best promotions for you.
Certainly, this first of April will have brought us many surprises! Between the snow in Paris, the FIFA World Cup draw in Qatar and the start of Amazon's new special operation "Spring Flash Sales", we didn't know where to go. It's very simple, we were like lions facing a herd of antelope! Please note, this offer festival ends on April 13th at 11:59 PM!
See all spring flash sale promotions on Amazon
Overview
The best Amazon deals on cheap SSDs for PC

The best Amazon deals on PS5-compatible SSDs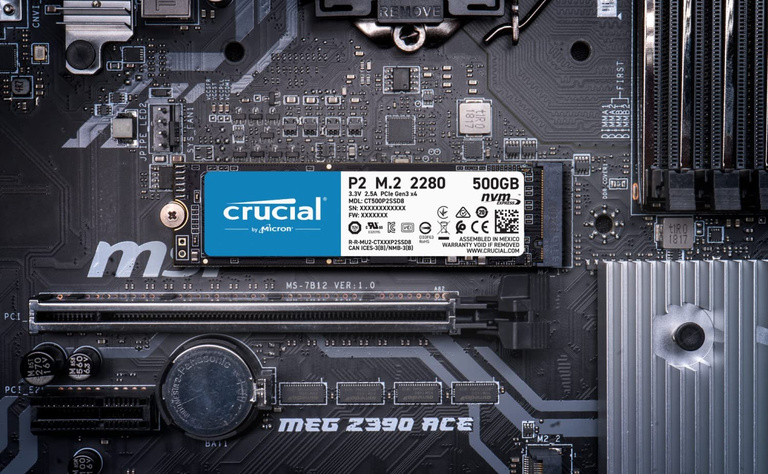 The Crucial P2 1 TB for €98 instead of €111

† It is an emblematic model that can be found absolutely everywhere. The Crucial P2 has the advantage of being one of the most affordable NVMe SSDs on the market. This Gen 3 SSD (incompatible with the PS5) offers speeds of up to 2400 MB/s when reading and 1900 MB/s when writing. Ideal for installing your operating system or storing data, it is available in 4 sizes, from 250 GB to 2 TB.
The Samsung 970 Evo Plus 2 TB for € 209 instead of € 499

† Another big brand model reserved for PCs (it's also Gen 3), the Samsung 970 Evo Plus is certainly a bit more expensive than its counterpart, the Crucial P2, but it's also much faster. Count 3500 MB/s reading and 3300 MB/s writing. Speeds that give him access to the installation of games. With such speeds you should no longer suffer from loading times. It is also available in 4 sizes, 250 GB, 500 GB, 1 TB or 2 TB.
The WD_Black SN770 1 TB for € 130 instead of € 150

† Switch gears with the WD_Black SN770 as here we push the doors of PCI Express 4.0 with a Gen 4 SSD. The speeds are immediately noticeable, so we reach 5150 MB/s reading and 4900 MB/s writing. Technically, nothing prevents you from installing it in a PS5, in fact it will work very well, but it doesn't meet Sony's stated minimums (5500 MB/s read and 5000 MB/s write). A (slight) risk for future productions even more greedy than now. Here too we find it in the usual 4 sizes.
The Crucial CT1000MX500SSD1 for 92€ instead of 100€

† To complete this selection of PC SSDs, we also offer a SATA model for older configurations or if you have already used your M.2 NVMe ports. This SATA SSD is a reference in its category and one of the fastest with speeds of around 560 MB/s reading and 510 MB/s writing. A safe bet that time has no influence on.
See all spring flash sale promotions on Amazon
---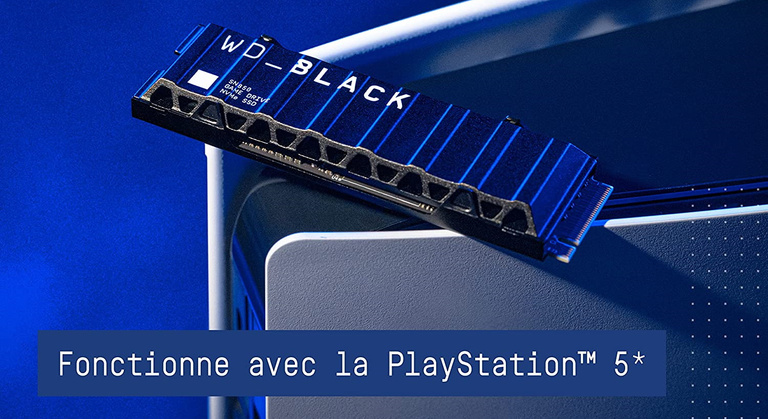 The Crucial P5 Plus 1TB for €129 instead of €181

† With this model, we finally get to the heart of the issue of models that are fully compatible with the PS5. Gen 4, 6600MB/s read, 5000MB/s write, it just needs a small heatsink to be on top.
You can find one here for less than 8€
†
The Samsung 980 Pro MZ-V8P1TOCW 1 TB for €159 instead of €199

† Newcomer, it's actually a new version of the famous 980 Pro which is a hit on PC and which Samsung has put in a heat sink to make it fully compatible and ready to go with the PS5. With its 7000 MB/s reading and 5000 MB/s writing, we'll probably be hearing about it for a long time to come.
The WD_Black SN850 1TB for €169 instead of €299

† It is undoubtedly the star of the SSDs compatible with the PS5. Considered the best SSD for the PS5 by Mark Cerny, the main architect of the PlayStation 5, it surfs brilliantly on this notoriety. Often very expensive, but the advent of competition has significantly lowered the price of this model, which displays 7000 MB/s read and 5300 MB/s write.
See all spring flash sale promotions on Amazon
---
This page contains affiliate links to some of the products that JV has selected for you. Every purchase you make by clicking on one of these links will not cost you more, but the e-merchant pays us a commission.
More information user manual†

Through LudolinkWrite jeuxvideo.com
P.M