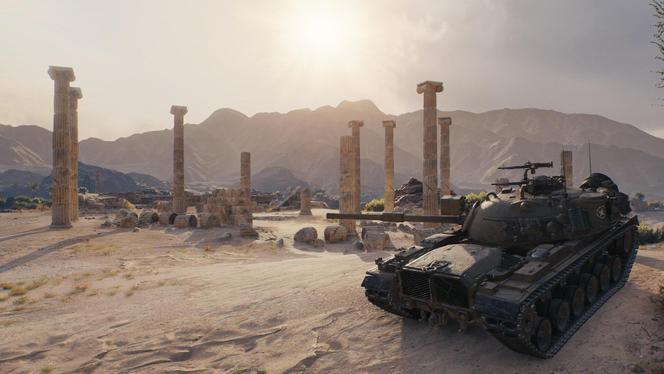 Wargaming's development studio, known for video games World of Tanksannounced on Monday 4 April in a press release that it would stop its activities in Russia and Belarus and even close its offices in the latter country. The studio gave no specific reason, but the move comes after a month-long war in Ukraine and as economic sanctions and political pressure complicate the operations of international companies with offices in Russia.
Wargaming, founded in Belarus over twenty years ago, has become one of the great jewels of video games in Eastern Europe. In particular, the company publishes war games and clashes of tanks and boats World of Tanks and World of warships† For the former, the company claims: more than 160 million registrations in the world in ten years.
In 2020, the studio had more than 5,000 employees, including a significant number in its original offices in Belarus, a country where the social network LinkedIn lists nearly 1,500 employees. "Wargaming has also started closing its studio in Minsk. We will provide maximum support to all employees affected by this change."explains the company, which had already moved its headquarters to Cyprus in 2011. According to the company's official website, Wargaming also has offices in France, Australia, Singapore, Japan, South Korea, and the United States.
An important market
In Russia, Wargaming had had the development studio Lesta and its offices in Saint Petersburg for over ten years. The company explains that ties with this entity have been cut (without specifying whether it has been sold), simply stating that:"As of March 31, the company has transferred all of its online gaming-related activities in Russia and Belarus to Lesta"† According to Wargaming, the studio's games will still be accessible to Russian and Belarusian internet users during a "transition period", but they will be managed by Lesta in these two countries.
This announcement leaves some questions unanswered: we don't know if it will still be possible to play in the long run World of Tanks and World of warships in Russia and Belarus, or if a commercial or contractual relationship must exist between Lesta and Wargaming. In any case, this decision has already sparked reactions within a pro-Russian Telegram propaganda channel: a call to attack accounts on social networks operated by Wargaming was notably broadcast on Monday, April 4.
Wargaming is not the first company to suspend or end its operations in Russia and Belarus (a very close ally of the Russian authorities), as several companies in the video game industry have announced this since the beginning of the war. But this industry heavyweight's decision could have significant economic consequences. "Society will not benefit from this process, now or in the future. On the contrary, we expect to incur significant losses as a result of this decision."Wargaming said in its statement. Russia is indeed an important market for it: in 2013, Russian users and users living in the former Soviet republics represented more than a quarter of the players World of Tanks†
1er March, Wargaming fired one of his executives, who had caused controversy speaking out in support of the Russian military invasion of Ukraine on social media. The company has a branch in Kiev, which earlier this month donated $1 million to the Ukrainian Red Cross, among other things. At the start of the conflict, the company had suspended advertising campaigns for the game World of Tanks, to remove images showing tank progress. Marketing activities have since resumed except according to PC Gamer, in Ukrainedue to the nature of the game and the inappropriate imagery for the political and humanitarian context of the country.