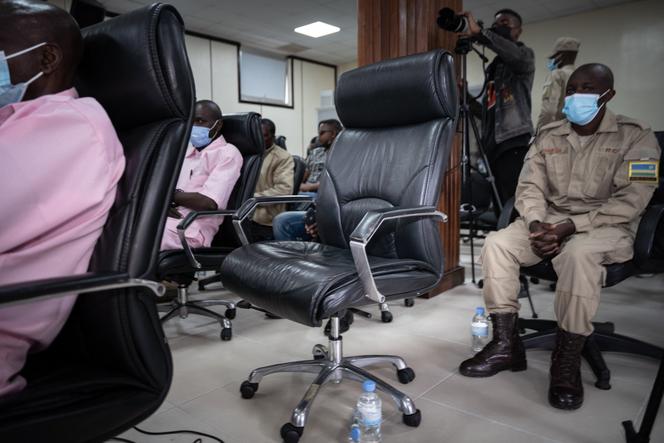 On Monday, April 4, the Court of Appeal of Rwanda upheld 25-year sentence for "terrorism" opponent Paul Rusesabagina, made famous by the film Rwanda Hotelrejected the appeal of the prosecution, who wanted a harsher sentence. "Since he is a first-time offender, the court considers that his sentence should not be increased, as the twenty-five years he was served is commensurate with the weight of his crimes."said Judge François Regis Rukundakuvuga after a day of interrogation.
Paul Rusesabagina, known as a virulent opponent of President Paul Kagame, was convicted in September 2021 of: "to have founded and belong" at the National Liberation Front (FLN), an armed group accused of deadly attacks in Rwanda in 2018 and 2019. Prosecutors had also appealed the sentences – from three to 20 years in prison – imposed on his 20 co-defendants.
Paul Rusesabagina, 67, has always denied these allegations, denouncing a lawsuit designed to muzzle an opponent. He was not present at the reading of the verdict on Monday. His family, who continue to warn about his health condition, announced in mid-January that he would… "will not participate[it] not for the staging of the profession of a political prisoner"† The accused and his lawyers had already boycotted the majority of the first-instance hearings and denounced a trial "Politics" as well as ill-treatment in detention.
Arrested in obscure circumstances
Paul Rusesabagina was made famous by the movie Hotel Rwanda, released in 2004, which tells how this moderate Hutu who ran the Hotel des Mille Collines in Kigali saved more than 1,000 people during the 1994 genocide, which killed 800,000 people, according to the UN, mostly of the Tutsi minority.
Paul Rusesabagina had opposed Paul Kagame for more than twenty years, whom he accused of authoritarianism and fomenting anti-Hutu sentiment. He had lived in exile in the United States and Belgium since 1996, before being arrested in difficult circumstances in Kigali in 2020 when he got off a plane he believed was bound for Burundi.